After studying abroad in New Zealand during my sophomore year, I knew that I wanted to experience the joy of immersing myself in a different culture and bonding with locals from a foreign land once again. That is why I decided to study abroad again during the fall of 2019 at John Cabot University.
The experience at JCU was amazing from the very start. All my professors, peers, the university staff, and resident assistants were understanding, helpful, and caring. Everyone was willing to help me adjust to my new life in Italy from the moment I landed in Rome.
Living in JCU Housing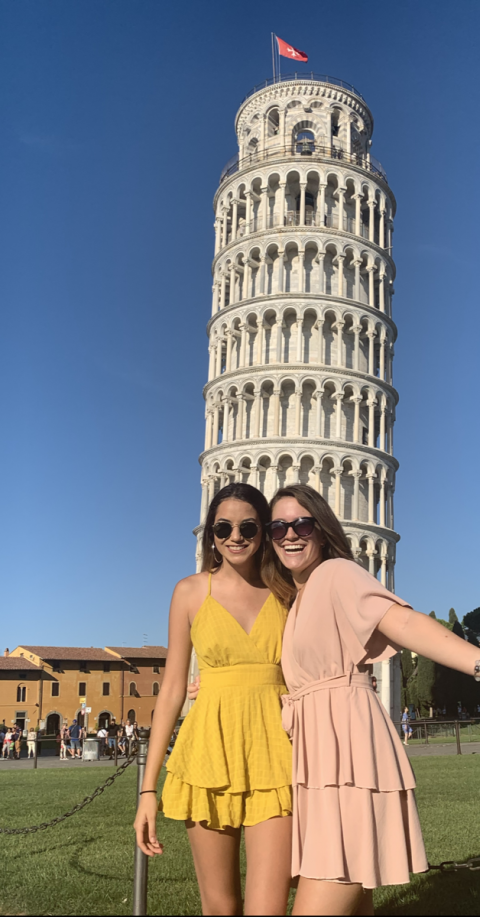 The university provided my roommates and I with a fully furnished apartment and all of the essentials, like bath towels, linens, and kitchenware. This helped me settle into my new living space and begin my experience in Rome smoothly. In a matter of days, I was free to enjoy the beauties of Rome stress-free. There were amazing Italian restaurants selling the most delicious food I've ever had within minutes from my apartment. We really were in the heart of Rome!
On-site Courses and Studying in Rome
During the semester, I took psychology, ethics, and theology courses, but the highlight of my semester was my on-site art history course. To be learning about Michelangelo and Leonardo da Vinci from knowledgeable professors while standing right in front of their masterpieces was an astounding experience I always dreamed of having. To think that I had classes in the Vatican makes me realize how lucky I really was and how thankful I am to have had this experience.
Making the Best of JCU's 3-day Weekends
Living in Italy was an even better experience when I realized that I was a short plane ride or a single train ride away from the rest of Europe and even Africa! Going to Oktoberfest in Munich, Germany, was one of the top items on my bucket list, and now I can say I've checked it off! John Cabot's 3-day weekends make visiting your dream destinations as easy as ever.
I think my biggest takeaway from this study abroad experience was how quickly a semester can go by and how important it is to appreciate every second. You will come out of this experience with millions of new, beautiful memories that you will want to be able to look back on. When I remember being at the Colosseum, the Trevi Fountain, St. Peter's Basilica, and the Spanish Steps, the memories do not feel real, but they were, and I was so lucky to have experienced it all!
The best advice I can give to future study abroad students is to always be open to every new experience that makes you step out of your comfort zone, and most importantly, eat your first Italian meal at La Tavernetta de Tony e Andrea–you won't regret it!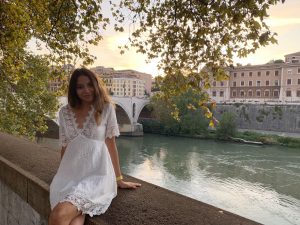 Ariana Lopez Ayala
Study Abroad Fall 2019
Psychology, Pre-Med major
University of Portland