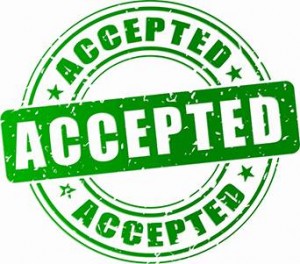 Throughout their undergraduate degrees, many students spend time thinking ahead to their grad school options. Initially, this pondering may involve simply narrowing down your program wish list, consulting friends who have already taken the plunge, or considering which country you'd rather continue your education in. Students who study abroad at John Cabot University may lean toward schools that provide a similarly international experience – our students pursue graduate studies all over the world!
But as the end of your Bachelor's draws near, it's time to narrow the options – and get down to the brass tacks (and red tape) of submitting applications. When it comes to getting ready for grad school, success lies in the details: being on top of deadlines, organizing your applications, seeking out expert advice, and understanding the nuances of self-promotion.
Organizing Dates and Documents
However obvious this step may seem, many undergrads are so busy completing their coursework that they lose track of graduate school application deadlines – not to mention the documents they must compile to apply. It's smart to mark down important dates in your calendar right at the start of the school year. It's also wise to think ahead about those supporting documents. Regardless of your degree program, most graduate applications require the same core documentation:
Transcript
GRE or other standardized test scores
Admissions essay/personal statement
Letters of recommendation
All of these take planning to produce. From scheduling your LSAT, MCAT, or GMAT, and asking professors for recommendations, to figuring out what to say in your personal statement, there are no shortcuts here. One way to get some guidance on how to juggle all these planning tasks is to seek out support on campus.
Attend Career Services Events
Because students who study abroad in Rome seek out grad schools in different countries with varying application requirements, it's best to get help sorting it all out ahead of time. John Cabot's Career Services Center guides students through the application process and organizes events where undergrads can meet representatives of top graduate schools from around the world. There's no better opportunity to get your questions answered and narrow down your favorites.
Polish Self-Presentation Abilities
Another key aspect of graduate school preparation is mastering the art of self-presentation. Graduate school admissions essays are your chance to truly stand out in a big crowd of applicants. Students who attend university in Italy are far from average: they are adventurous, bright, natural leaders, and global thinkers. It's important to learn how to highlight what special abilities make you unique, why you're a good fit for the program, and how you plan to contribute to the field. Be specific and give examples. We suggest asking a mentor (perhaps a professor) to look over your essay to make sure it genuinely speaks to your skills and potential.
What part of graduate school prep seems most daunting to you?