Every year, John Cabot University welcomes hundreds of students from around the world to study abroad in Rome. This summer, JCU welcomed a group of students from the American University in Cairo who spent five weeks with us in the Eternal City. Check out what they had to say about their experience!
Malak Ahmed Kandeel
Being at John Cabot University, which has students from over 70 countries, is like traveling around the world in one building. I was impressed by how nice everyone was, from the professors and the staff to the people in the cafeteria. You won't have a single dull day at JCU. As long as you're here, you're in your safe zone. I really like that about JCU.
Malak Essmat Aly
If you are thinking about studying at JCU in Rome, just jump into it. Don't have any doubts about it. In addition to the excellent academics, this experience taught me a lot about myself. It taught me to travel, to eat great food, and to have fun while also being responsible. I took away so many lessons, and not just educational ones, so I'm really happy about my time here at JCU. I would do it all over again if I could.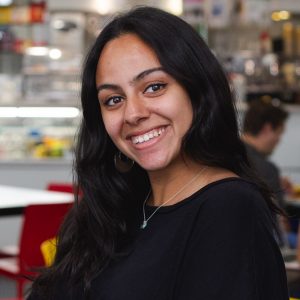 Eman Hosny
My favorite thing about Rome is that everywhere I went, it felt like people knew me–even if I had just met them. People make you feel so welcomed here, and they are more than happy to help you. Whenever I traveled around Italy, I felt like Rome was my home, and I wanted to go back even though I had only been there a short time. I feel like I will be homesick when I go back to Cairo. If I could do it all over again, I would and I'd stay longer.
Nada Wahba ElNaggar
My advice would be to do your research before you come to Rome. Watch videos and documentaries, read articles about Rome, and learn what to do and what not to do. We learned a lot about the culture before arriving, and I think that was really beneficial because we came here prepared, and it made a difference. I haven't felt homesick because Rome feels like home, the University feels like home, and–mark my words–I'm going to live here one day!
Toka Elhamzawy
During my summer session, I took a travel writing course since I thought it was appropriate during my time studying abroad. It's been a great experience; I really enjoyed the course and the entire JCU classroom environment. Professor Daniel Connelly was very friendly, and he encouraged us to experiment with our writing style. He pushes us to see and try new things, and he plans many field trips for the class. I've discovered a lot about myself while developing my writing skills.
Osama Ali EdDesouky
I love Rome very much. I love the University, the staff, the professors – everything. I chose to study Art History because I wanted to explore the ancient ruins and learn about the history of Rome. I've had many positive experiences here. What I loved the most about Rome is that it's the center of Italy, so it's easy to travel to the north and south. I hope to come back soon.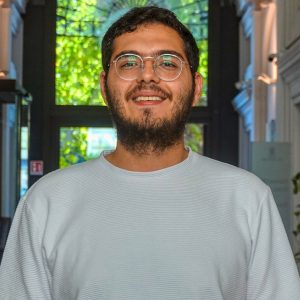 Ibrahim Mohamed El Sharrkawy
The thing that caught my eye about JCU is that it's a very diverse place, a truly international part of Italy. I visited Rome a few months back, and since I really liked the city, I decided to study and experience living here. The thing I took with me the most was the opportunities the Institute for Entrepreneurship gave me. I have my own company back home and we want to expand to Europe, so the Institute is going to work on my project in an International Business class this fall semester and help us find partners here. They even invited us to the Weekend of Start Ups in November.