Ah Spring Break: a time for fun, friends, food, and travel! This year I decided I wanted a relaxing getaway in a warmer climate, so I decide to go to Tenerife, one of Spain's Canary Islands.
The island is beautiful! It truly has something for everyone, from mountains, to black sand beaches, shopping, restaurants, and everything in between. Among endless authentic Spanish cuisine including Paella and Tapas, tourists can enjoy American treats, great Mexican restaurants, even Indian and Chinese buffets. My advice is to try everything!
One of the most popular spots on the island for beaches, shopping, and food, is called Las Americas. Several buses on the island go to Las Americas, so you don't necessarily need to stay there to enjoy what it has to offer.  I definitely suggest traveling around the island as much as possible to experience all the different towns and neighborhoods.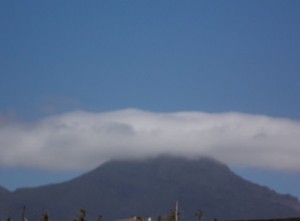 The last piece of advice I have before you pack your bag is to bring or buy sunscreen and to reapply it more liberally than you normally would. The weather is beautiful and the sun is hot, the last thing you want is your sun-kissed glow to turn into a vacation ruining sunburn!
Mary Rideout
Marketing Major
JCU Class of 2013
Hometown: South Easton, MA