Summer in Rome is amazing, but it can get really hot! Make sure you're prepared to beat the heat with these tips: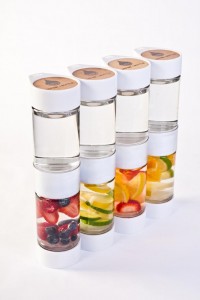 1. Drink lots of water. You can buy a plastic bottle and fill it in the water fountains around our campuses or around Rome. Remember to always stay hydrated!

2. Avoid coffee and alcohol. These drinks, unlike water, do not help you stay hydrated but decrease the amount of water in your body.
3. Wear loose, light cotton clothes. This also applies to your bed linens! Cotton sheets are breathable and cooler to the touch.
4. Eat light food and don't overeat. JCU's Tiber Café provides a variety of salads, vegetables, and fruits. Try to avoid heavy fried dishes.
5. Spend more time studying at JCU! There is an A/C system in every classroom and in the library.


6. Try to stay out of the sun, especially during the hottest hours of the day. Sitting under the umbrellas in the Lemon Tree Courtyard while drinking an ice-cold lemonade with your friends sound like a great idea!
Do you have your own ways of surviving the heat? Share them with us!
Are you interested in studying in John Cabot University? Go on our website for more information!
Прочитайте этот пост на русском!
Anastasiia Komarova
Communications Major
Class of 2018
Hometown: Moscow, Russia