John Cabot University's volleyball team began its season with a victory against Link Campus University on Monday, February 18 at 9 pm at the gym Roma Uno. The match ended with a victory for JCU, led by Coach Stefano Papari and assisted by Elisa Vari. The first set was dominated by JCU with a score of 25-15. Link Campus won the second set with a score of 28-26. JCU stood strong in the third and final set, winning 15-7.
The Universities of Rome volleyball tournament is brand new, as the Coordination of the Universities of Rome have been working to establish athletic events that bring the many Roman universities together.  John Cabot University and Link Campus University are thus far the only two universities to successfully take part in all organized events.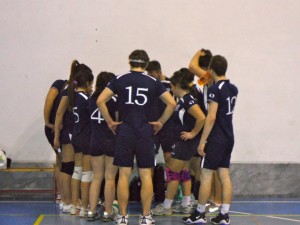 JCU will play Università Europea di Roma in its next game on February 28th.  We hope to see you there!