In their annual ceremony at the Chamber of Deputies in Rome, the Italy-USA Foundation presents its prestigious America Award to those acknowledging and encouraging initiatives to promote relationships between Italy and the United States of America.
In addition to presenting the America Award, the Italy-USA Foundation also conferred three sterling silver medals of the Italian Parliament to three students from American universities.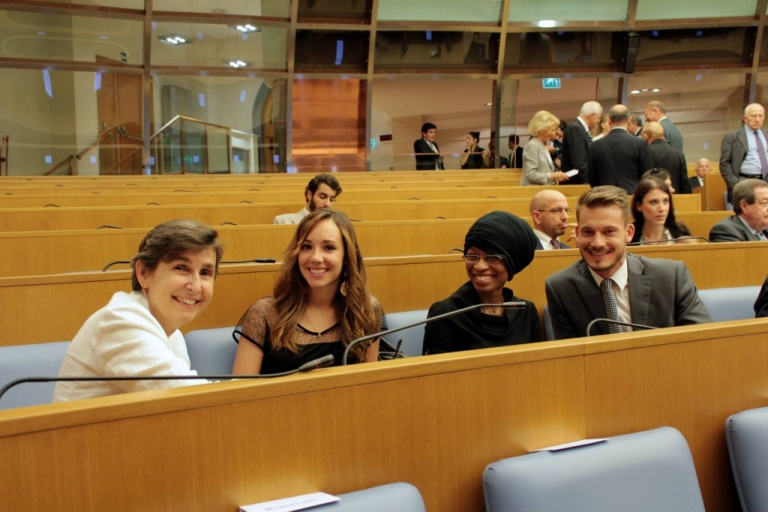 This year, all three students were selected from John Cabot University! Congratulations to students Challis Popkey, Diedré Blake, and Neal Huddon-Cossar on being presented with this prestigious award for their academic achievements. Popkey was very grateful, saying "It is a great honor to represent John Cabot, the United States, and to thank Italy for everything that it has taught and continues to teach me."
Among the winners of the America Award was the honorable Frank J. Guarini, Chairman of the JCU Board of Trustees. Chairman Guarini is one of John Cabot University's most generous benefactors. In 2008 JCU officially dedicated the Frank J. Guarini Campus to him in recognition of his generous support of the University since he first joined the Board of Trustees in 1995.
Read more about the award and the recipients here