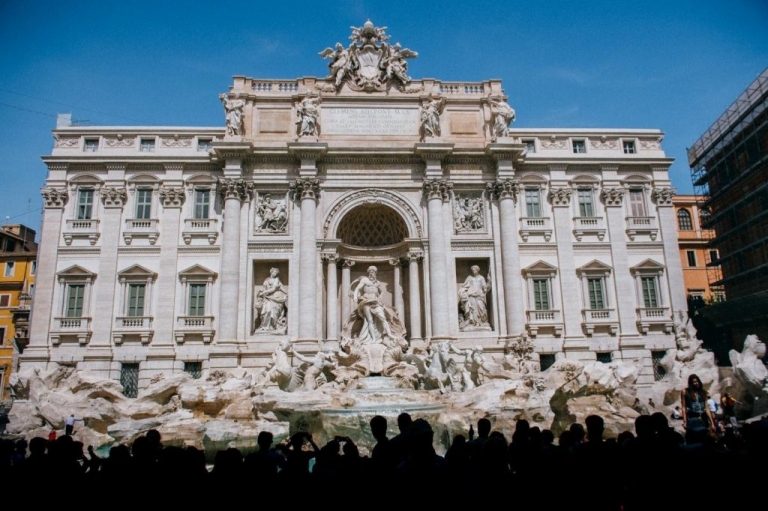 As one of the largest cities in Europe, Rome is awash with culture and beauty. Its lengthy history and well-preserved ancient artifacts lend it an air of romance and intrigue. This makes it in many ways a perfect setting for a movie. 
The Italian city has been featured in films from all over the world for decades. The city is home to its own blooming film culture as well, with famous Italian directors like Dario Argento and Federico Fellini who spent time in the city being renowned all over the world. America's film industry, however, has a special fascination with the Eternal City. From action films to romantic comedies, Hollywood produces legions of movies set in Rome. While you study abroad in Italy, you can visit the places where these movies were filmed. Read on to learn about four movies set in Rome. 
Visit the Former Set of
Spectre 
The 2015 installment in the James Bond film franchise featured an extensive car-chase scene through the streets of Rome. While you study abroad in Italy, you can visit the pedestrian areas underneath the bridges Ponte Sant'Angelo, Ponte Mazzini, and Ponte Sisto, which can be seen in the film. It isn't possible to drive by the Tiber river as Daniel Craig's James Bond did in the film, but you can always take a walk or ride a bike instead. The scene featuring a car crash and aerial escape was filmed at Ponte Sisto bridge, which is located right between JCU's campuses. 
Study in Trastevere, the Location of
To Rome with Love
This 2012 romantic film is split between four different characters' experiences in Rome. The scenes featuring Ellen Page's character were filmed in the Trastevere neighborhood, where JCU students attend classes while they study in Rome. Penelope Cruz's character was filmed walking around the Villa Borghese, an archaeological area of Villa di Quintili, as well as other locations in Rome. 
The scenes following the romance between two Italian characters played by actors Antonio Albanese and Alessandra Mastronardi were shot in the Piazza Mattei, with a view of the Turtle Fountain. Other famous locations shown during the film include Piazza Venezia, Via dei Fori Imperiali, the Colosseum, the Capitoline Hill, the Spanish Steps, Piazza del Popolo, and Piazza Navona.
Experience Rome Like the Protagonist in
Eat Pray Love
In this 2010 adaptation of a memoir, Julia Roberts' character journeys across the world to find herself. One of the sojourns during her travels is in Rome. Students can visit the site of her apartment in the city, located at Via dei Portoghesi 8. There's an extended scene in the movie where her character orders a huge meal consisting of spaghetti, pizza, and a dessert. Students can recreate that scene by visiting the same restaurant featured: Osteria dell'Antiquario, located in Piazzetta di San Simeone. You can also go to Piazza Navona and try some flavors of freshly made gelato, just like Julia Roberts' character did.
You can repeat each step of the character's journey in Rome by wandering around the Spanish Steps, Campo de' fiori, Trastevere alleys, Villa Borghese, and via Condotti.
Do you want to study at an American university in Italy? 
Contact John Cabot University for more information!