I will forever be amazed by Athens. It is always worth the trip, and this is coming from someone who has been there before. Athens is in some ways parallel to Rome: it is an iconic European city, rich in history and towering with monuments, and it offers wonderful food. Athens is a dream destination, and the Greek life has never been better.
Being a John Cabot University student definitely has its perks for traveling! Top tip for everyone traveling around Europe: for most of the main tourist attractions, including monuments, museums, etc., entrance is usually discounted when you show your student ID. If you are a European resident, entrance can sometimes even be free. This was the case for me visiting the Acropolis, the Parthenon, and the Acropolis Museum. Always ask at the places you visit – you never know!
Second top tip: check low-cost airlines such as Ryanair for flights. For this trip, I spent 30 euro for the round trip. It was a steal, and you can find a lot of great deals with low-cost airlines. Thanks to the cheap ticket, I was able to have this priceless experience in Athens.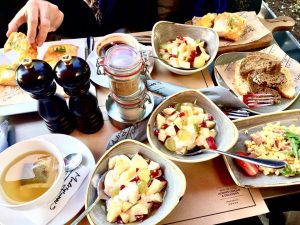 There are many places in the city where you can relax and walk around. Especially in neighborhoods like Plaka, walking is really quite lovely. There are wonderful restaurants which serve traditional Greek food – yum! – and small trinket stores. All of them offer the wonderful view of the Acropolis and its ruins.
Plaka sits against the city center's ancient hill, and they say that as a tourist, if you haven't been to Plaka, you haven't been to Athens. I can agree with that!
To be an active tourist, simply "do" the Acropolis. Depending on which way you go up, north or south bank, the walk is either short and sharp, or long and gradual, but either way the climb demands you work up a sweat. Don't worry, though, the the top is absolutely worth it.
At the top of the Acropolis is the Parthenon. As the biggest and most popular monument in Athens, the Parthenon is a sight to behold. Even while currently in the process of a facelift, it remains glorious.
Be sure to add the Acropolis Museum to your list for when you head back down the slope. There you can see a lot of the findings and the removed friezes set up inside the life-size reconstruction of the Parthenon on the museum's top floor.
While the sights were breathtaking and the history is almost too much to handle, I know that there is apprehension about the state of Athens' economy at the moment and the safety of it due to the
migrant crisis around Europe. It is true that there is a lot of evidence in Athens of low income and economical stability.
Despite this, Athens remains strong in many ways. Tourism is alive and well and is the Greek economy's backbone, so everyone is very accommodating to foreigners. I never felt a sense of hostility in Athens, and was constantly greeted by friendly people and historic wonders.
Athens, you are an astonishing place: a hive of life and prosperity. Even now, you reign among cities older than time.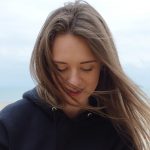 Bethany Anne Miller
Class of 2019
Classical Studies Major
Shrewsbury, England