Festa della Repubblica is Italy's national holiday, celebrated on June 2nd each year to commemorate the Italian voters' decision to turn Italy into a republic after the fall of fascism in 1946. The holiday was first celebrated in 1948 and June 2nd did not become the official date until 2000.
Independence Day is The United States of America's national holiday, celebrated on July 4th each year in commemoration of the signing of the Declaration of Independence in 1776 and freedom from Great Britain. The holiday has been officially celebrated since 1777.
These are two different holidays, celebrated for different reasons, in two different countries. But how are they celebrated?
Growing up in New Jersey, my family usually spent Independence Day on the beach, also celebrating my mother's birthday that falls on the same day. Fireworks and parades play a big part in most America cities on this day, and many American families also enjoy a cookout.
Being in Italy on Festa della Repubblica did not seem much different to me than being in the United States on Independence Day. Eleonora and Domizia, two full-time Italian JCU students, guided a group of study abroad students, including myself, to the beach. Eleonora told us that we would need to leave early because everyone would be going to the beach. So, we skipped the parade in the historic center to meet with them before 11am at the Roma Ostia Lido Train Station. The train was packed and it seemed like everyone in Rome was headed to the coast. I had been to Ostia before, but Eleonora took us to the last stop of the train at Cristoforo Colombo to avoid the huge crowd that would gather at the Lido. From there, we hopped on a bus that took us further south. The free beach of Ostia is divided into 9 "cancelli", or gates that lead into the sandy beaches. We stopped at Ostia Cancello 3 and spent several hours there celebrating Festa della Repubblica right alongside of Italians.
So, these might be two different holidays, but much to my surprise, they are celebrated much the same way.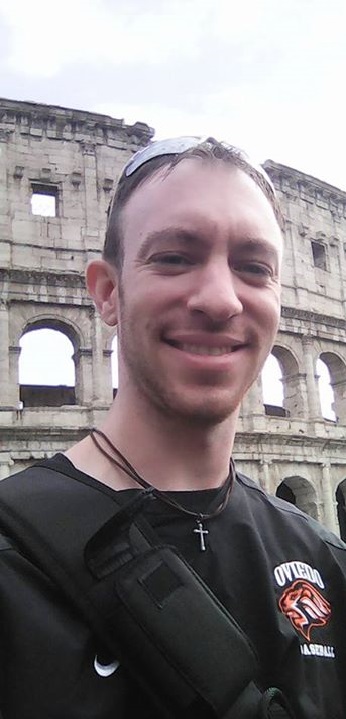 Jared Famularo
Italian and Business Major
JCU Study Abroad Summer 2015
Florida State University
Class of 2017
Alpha, New Jersey