During your time in college, I hope you've had the chance to live in a dorm or in an apartment with roommates, to experience some new challenges and adventures.  JCU offers housing  for enrolled students during the academic periods. If you have your own room while studying at JCU, take some time to decorate it and make it a nice place to spend time.
Some students might think it is not necessary because they are living there only for a short period of time, but it won't take too much time, and you see your room every single day: it will be more pleasant and relaxing if your room boasts a little bit about your personality and your lifestyle.
Here are some ideas:
The simplest way to start is to pick a color that you like and use it as a theme in your decorating.
If you are in an art or photography class, hang your work up on your walls so you can admire your own talent!
Be organized. Sometimes being organized is also a way of decorating your room. Minimalism is in.
Go to YouTube or Pinterest to search for some decoration ideas you might want to use. You can use simple, cheap materials to decorate – even paper, cut or folded a certain way!
There are cheap shops here in Rome like Tiger, where you can buy interesting objects and decorations for just a few euros.
If you are into decoration or design, you probably have a ton of your own creative ideas!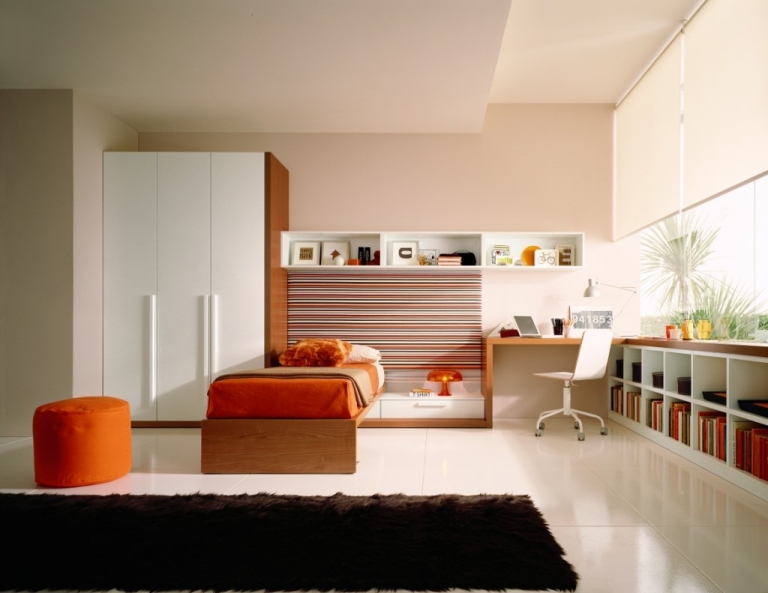 At the beginning of the semester, think about how you want to decorate your room and spend some time doing it before classes get started. Do it before you get super busy with classes, homework, tests and papers. You will want a relaxing place where you can hang out after a stressful day on campus.