I'm Caitlyn Davis, and I am currently a sophomore degree-seeking student at John Cabot University majoring in Communications and minoring in Creative Writing. I have been using the GI Bill for two semesters now.
My experience with using the GI Bill at John Cabot University has been very rewarding. John Cabot University does a great job of keeping me updated about my GI Bill status. Also, they email me frequently about what forms I need to complete, when I need to submit them, and when the information has been received. JCU has made it so that I have had no issues. I am very grateful for the hard work the Financial Aid Office does in making me feel secure.
Moreover, this institution was the right choice for me because I wanted to be surrounded by students who had the same mindset as mine. We want to learn about the world so that we can change it for the better.
The diversity we have here on campus is something to be proud of. I hope to use my degree to spread the kind of connection that we have at JCU in the future. Using the GI Bill will definitely help me get to that place. John Cabot University is extremely devoted to their students, and I am very grateful for that.
If you are a US veteran or the dependent of a veteran and qualify for Veteran Education Benefits, and you want to study in an international environment, then I definitely recommend JCU.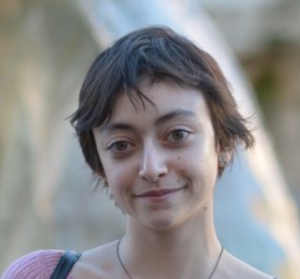 Caitlyn Davis
Communications major and Creative Writing minor
Class of 2022
Hometown: Stuttgart, Germany