Rome is beautiful – I think we can all agree on that – but do the seasons and weather affect the beauty of the Eternal City? Not really! It is a magical place, regardless of the season or time of year!
In reality, the Italian capital always has something to offer. There is always something going on, and there's always plenty to see. And, while it is pleasant all year round, there certainly is something magical about Rome in the fall.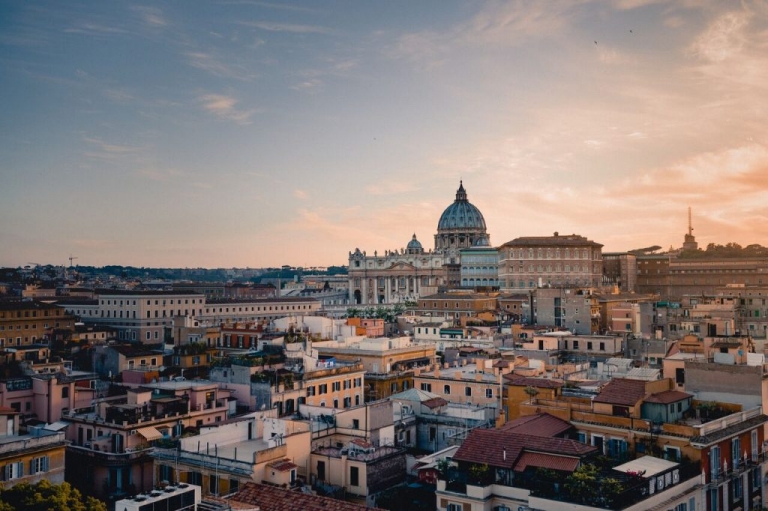 Here are three things you can expect this autumn in Rome!
1. Beautiful Weather
There's some wonderful about waking up in Rome in October and suddenly the air is a little bit crisp. It's still warm and sunny, but that summer heat isn't lingering anymore. You might need a light jacket when you walk to class, and there is a perfect breeze that keeps the streets cool. The fall weather in Rome is absolutely beautiful. So expect the city–and your mood–to feel a little lighter during these autumn months. As September turns to November, it will start to get pretty chilly, and there will be the expected rainy days, but that's just something more to look forward to. Get ready for all kinds of pleasant weather, start breaking out your sweaters, boots, and scarves, and prepare to get cozy. Just know that nothing will stop you from exploring and enjoying your host city.
2. Delicious Seasonal Food
If we know anything about Italy, we know that food is a big deal. The delicate Italian cuisine is dictated by many things: regions, ingredients, family tradition, and seasons. In the fall, you can expect to see some seasonal dishes making their debut on the streets of Rome. As the weather starts getting colder, you can warm up with some delicious, cozy, Italian comfort-food.
Here are a few fall specialties to try:
Tortelli di Zucca – Pumpkin Ravioli
Ravioli filled with creamy pumpkin. Delicious, fresh Italian pasta, filled with pumpkin-probably the most autumnal food of all time- what's not to love?
Carciofi alla Giudia – Jewish-style Roman Arthicokes
Deep-fried, whole artichoke. Mmmm. Head to the Jewish Ghetto to try the most authentic carciofi!
Roasted Chestnuts
In the fall, all around the city, you will start smelling the cozy smell of roasted chestnuts. These vendors usually start popping up downtown in the late fall and during the winter. The next time you're shopping on Via del Corso or just taking a stroll through the historic center, grab a quick snack and try some freshly roasted chestnuts.
Minestrone di verdure – Vegetable Soup
Warm veggie soup made with vegetable broth. It's cozy, and perfect for those upcoming colder/rainy days.
3. Emptier Streets
It's no secret that summer is high tourist season in Rome. The summer months mean the streets are filled with tour groups, back-packers, and families on European vacations. As the fall approaches, slowly the number of tourists dwindles. The streets become emptier, there are fewer crowds, and it's easier to get around the city. This is a breath of fresh air for locals, like JCU students.