As members of the Fashion Club, we were all a little nervous, I think, when we stepped into the looming and impressive Square Coliseum. As the name suggests, it is a modern echo of the more familiar ancient (and round!) Coliseum. Clutching our phones, we were quick to get lots of photos of the wonderful building. We walked up to it, passing
through the arches first and then the doors, all the while having this ridiculous but magical transition from the classical world to the contemporary high fashion world.
Modern and comforting, simple and bright, even the entrance to the FENDI headquarters here in Rome was something of a fantastical
dream.
Slightly fan-girling, our JCU student cards were swapped for a pass for access to the building. Even our passes were cool, and we considered ditching the student ID to keep these classy all-access cards. Excited and full of anticipation, our group of ten was suddenly swept up by the illustrious and incredibly hospitable
Carmela Greco.
Ms. Greco was a modern wonderwoman. Appearing to us cool and collected, and elegantly dressed with her FENDI earrings, she introduced herself to the group.
Flashing her matching FENDI card, she swept the wide-eyed Fashion Club-goers to a fancy meeting room on one of the top floors of the Square Coliseum.
There was a table of goodies and drinks, and we were seated in comfortable chairs and given a very in-depth, fabulously enriching introduction to one of the biggest fashion houses in the world. We watched advertisement videos, and a short video presentation used exclusively for their sales pitches and for huge industry moguls.
Maybe we were in daze, but when Ms. Greco paused to ask if we had any questions, we were all stunned into silence. Then, suddenly, we were all desperate to know more. Did we have questions? Yes. Although the one question I think we all had, but did not voice, was: can we join the FENDI team, pretty please?
You see, FEN
DI has a rich history of true Italian tradition, and is flawless when it comes to its message and upholding the values it's held dear since its humble beginnings. It is a well-functioning epitome of designer couture and success. FENDI is the clothing of the rich and famous, and our little Fashion Club was in a board room in their global headquarters!
We were very lucky, to say the least.
After our wonderful presentation on the history, present, and future, and the brand as a whole, we were told our day was not over yet. Next: the exhibition. Back downstairs, we caught glimpses of the design rooms filled with colour and incredibly cool staff, no doubt designing the next trend to take over the fashion world.
Finally, we were led in front of a large black curtain. Like a stage performance, the curtain was drawn back, and we entered an intricate maze of colour and design: ultra-cool FENDI collections.
It was pretty astonishing. We were up close and personal with some iconic pieces and got a little insight into the creation of the fashion house. Overall, the trip was a success, filled with priceless pieces and awe-inspiring brands. A huge thanks to Ms. Greco and FENDI – and I'm so grateful that I live in Rome and was able to experience this!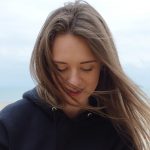 Bethany Anne Miller
Class of 2019
Classical Studies Major
Shrewsbury, England