NOTE: The Halloween Extravaganza was postponed to November 2nd at 7:30pm, due to the closing of John Cabot on Monday morning for building verification after the earthquake in central Italy.
John Cabot University's Theater Society, one of its student-run clubs, will be presenting The Halloween Extravaganza in collaboration with several other JCU clubs. The event will take place on October 31st at 7:30pm in the Guarini Campus's Aula Magna.
"A Halloween Extravaganza is a vision I've had for a while, but never thought was possible until Fall 2015 when I was asked to join the board of John Cabot's Theater Society," Lydia Smith, the vice-president of the Theater Society says. "It's a cabaret with a storyline similar to The Rocky Horror Picture Show."
The one-night-only show on Halloween night will be a crazy, fun performance. With a great cast and strong support team of members from other JCU clubs, the performance is going to be a serious show of commitment and talent in the John Cabot community. "Every single one of them has surprised and amazed me with their talents," Smith says, "they persevered and improved with every rehearsal and put together a show in less than two months that I only dreamed about directing."
Joey Armenio, the club's president, added that he hopes "people will look at this event and recognize just how much passion and drive each of us has within the Theater Society. I honestly couldn't be more proud of all the hard work and dedication put into this event. Our vice-president Lydia has done a truly fantastic  job in directing this show." Armenio reflects on the success of the club: "When restarting the dormant Theater Society, I could have never imagined just how large it would become. I realize now the vast potential it has to grow even further."
With five different clubs actively contributing to the events, it's going to be an exciting Halloween at John Cabot. The clubs involved, Theater Society, Fashion Club, Literature Club, Queer Alliance, and STAND have all come together to create the event. Smith notes that it's "been a joy and challenge to combine forces with five clubs and produce a wonderful event for our community!" Smith recognises the group effort and contribution to the large event. "I am so grateful for the amazing co-producers of this show, who I proudly get to call my friends."
Both Armenio and Smith also commend the individual efforts of many, including the cabaret's choreographer, Sierra Wharton. "She put so much enthusiasm and passion into the dancing and overall choreography, I don't know what I'd do without her!" Smith says. The show will consist of many dance numbers which will not remain just on the stage, and will encourage hilarious audience contribution. Crazy costumes, makeup, and antics will be included, and all audience members will be actively participating in a costume competition. There will be prizes for the best solo, couple, and group costumes. Food and drinks will be available at the performance itself.
The tickets are currently available for a donation of €7, and all the proceeds will go toward STAND's support of The Joel Nafuma Refugee Centre, a center for refugees which STAND actively contributes to support. To find out more and join the event, purchase tickets at Tiber Campus or email [email protected] for more information.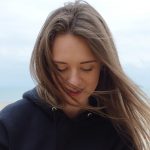 Bethany Anne Miller
Class of 2019
Hometown: Shrewsbury, England