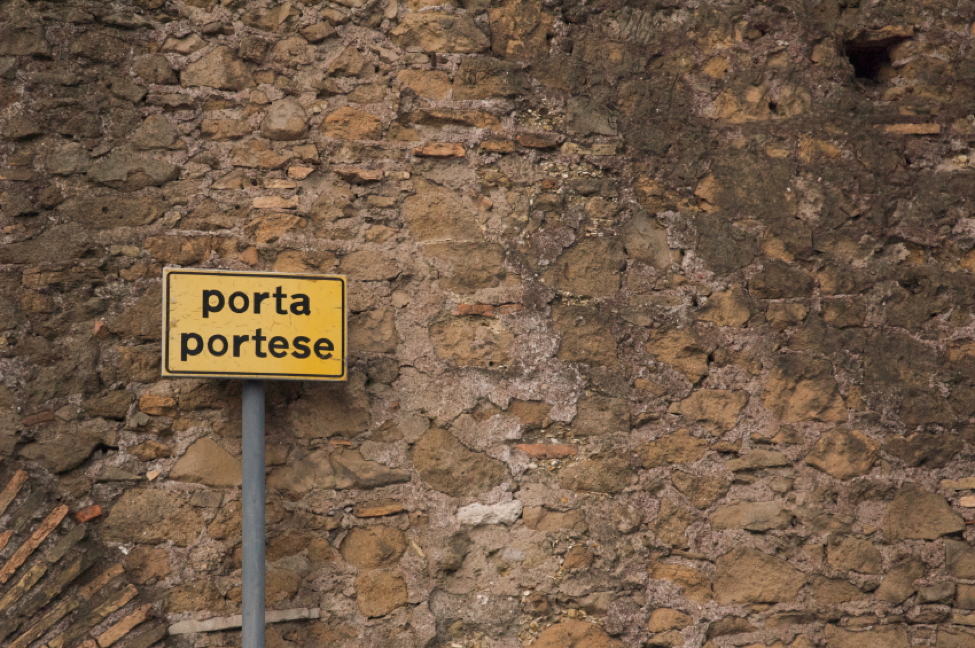 Art history students in Rome are surrounded by world-class galleries, fascinating museums, ancient archeological sites, and exquisite churches. Through on-site class trips to ancient ruins, Renaissance villas, and many other top locations, students can delve into the world of ancient Roman art, explore the work of Renaissance greats, and truly understand the rich history behind the art we enjoy today.
However, there's far more to the Eternal City than meets the eye. From surreptitious new graffiti to gem-filled flea markets hidden in the city's nooks and crannies, art history students have an abundance of opportunity to discover new pieces.
If you'd like to study in Rome, or if you've already started your courses abroad, browsing the city's many world-famous flea markets is a not-to-be-missed experience. You'll need to come armed with a comfortable pair of shoes, a bag to carry your purchases, and the sense of adventure required to try your hand at bargaining in Italian. It'll be well worth the preparation, though: Rome's flea markets are a treasure trove for art students and art lovers alike!
Here are some of our top picks for you to visit during your studies—from the up-and-coming Mercato Monti to the expansive Mercato di Porta Portese.
1. Mercato di Porta Portese: A Must-See for Students at Art School in Rome
If you'd like to visit Rome's best-known and biggest flea market, then Mercato di Porta Portese (also known as Porta Portese Market) could be your shopping destination of choice. Located just a 15 minute walk from John Cabot University's Tiber campus, this huge flea market boasts thousands of stalls for students to browse each Sunday morning when the market is open.
No matter your shopping needs, you're likely to find the item you're looking for here. From brand name knock offs to vinyl records, antiques, and curiosities, Porta Portese Market offers almost any item under the sun. Due to its size, though, it might sometimes be tricky locating a particular item. Some shoppers recommend opting for different entrances to the market. If you're looking for vintage items and antiques, some recommend using the Via Ippolito Nievo entrance. And for clothing and shoes, the Piazza Porta Portese entrance is often considered most ideal.
2. Ponte Milvio Market: A River-Side Market for Antique Aficionados
This antique market has a few distinguishing features that make it a top destination for students at art history schools in Rome. To start with, it's located along the right side of the Ponte Milvio "lover's bridge" and continues along the river. Ponte Milvio Market also offers a rich collection of items on sale that come from antique dealers, artists, and painters. Just be sure to check when the market is open, since the Ponte Milvio Market only runs for a couple of Sundays each month.
3. Mercato Monti: A Trend-Setting Destination for Students in Rome
If you're looking to buy a few vintage or locally-made items while you study art history in Italy, then you might want to drop by Mercato Monti. It boasts some of the most unique and trendy clothes, accessories, and artwork of almost any flea market in Rome. From screen printed tees to clothes made from young local designers, students are sure to find an original item or two to add to their wardrobe.
Interested in attending a top art school in Rome?
Visit our website to find out why John Cabot University may be the right place for you to study.